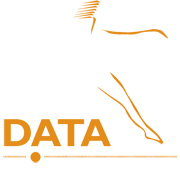 Data Dispatch Ltd
The Ultimate Courier Solution
Data Dispatch Directors Praise Their Courageous Team
12 Apr 2021
The Directors of Data Dispatch, Belfast's leading same day, express courier company, have paid tribute to their team as the local economy cautiously prepares to open in the coming months. Company Director, Gerard Robinson, said, "The lockdown in March 2020 brought unforeseen difficulties and challenges. Like most other businesses, we thought that the biggest challenge we faced was Brexit until the lockdown. We were worried and concerned about our team and our suppliers, many of whom have been working with us for over 20 years. Thankfully, the Company has a diverse business mix which means that we were not dependant on any one niche or sector. Over the years we generated a strong healthcare and medical portfolio with emphasis on the transportation of biological samples and blood-based products."
As the numbers of patients suffering from Covid-19 rapidly increased, it wasn't long before Data Dispatch found itself working alongside the medical teams delivering front-line care. Unlike other businesses, the Company had no down time. Company Director, Sean Robinson, explains, "When lockdown happened a sizeable portion of our commercial sector activity ground to a halt. Overnight this part of our business stopped without any warning. Fortunately, this downturn created capacity which was very quickly filled by our medical and healthcare clients. Data Dispatch couriers were talking samples from specialist covid wards to be tested by the team in the labs and it was our people who were delivering the much-needed medication to the front-line." Robinson also recalled the role played by the Company in creating a bit of local history. "When the team in the Virology Lab called us to say that they had a sample they needed to go to London for verification, we had to arrange immediate transportation. Later that evening when the news bulletins confirmed the first case of Covid 19, I was able to say that it was Data Dispatch who had transported this sample."
As an ISO 9001 quality assured firm, Data Dispatch has strict processes and procedures which govern the handling of biological samples. Couriers have received specialist training and the "get it right, first time, all of the time" culture within the Company underpins everything it does. As Robinson stated, " We take great pride in our training and in our service ethos, however, when you come face to face with Covid 19, then professionalism takes on a new dimension. Couriers were handling samples which could, potentially, have made them sick. They were being exposed to environments and situations which could have resulted in them contracting Covid-19 yet everybody was proud to be able to go out and play their part. On a personal level, I was humbled by the great courage displayed by the team."
Data Dispatch's efforts have been recognised by the Belfast Trust. In thanking the Company for its contribution, the Trust's Transport Manger commented, "I have heard nothing but praise from all service users for the professional attitude, kindness and quality of service that you all have provided."
---
---
Copyright 2022 Data Dispatch Ltd