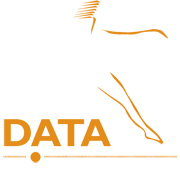 Data Dispatch Ltd
The Ultimate Courier Solution
Key Personnel
Seán Robinson
Sean, a graduate of John Moore University, Liverpool, is a founder and director of Data Dispatch. Before establishing the Company, Sean enjoyed a successful career within the local transport industry. He is responsible for the day to day management of the business's operational activities across all disciplines and developing systems and processes in order to add value to the customer's business.
When asked about the highlight of his career, Sean points to the successful Giro d'Italia visit to Belfast in 2014. "We were charged by our Client to collect all the different merchandising for this event which ranged from small hats and key rings through to 3 metre foam panels. After we collected the items from the various suppliers, we stored everything centrally, picked and packed all the consignments and undertook deliveries to over 400 local addresses. The fact that the merchandising material was so prevalent throughout the event underpinned the success of the operation. It was also gratifying to have played such an important role in an event which showcased all that is good about this wonderful city. This example illustrates the role Data Dispatch plays in the day to day lives of many people. Our clients include Government bodies, solicitors, media outlets, printers, all the hospitals and Blood Transfusion Service to name but a few. In delivering services for our customers we impact upon the lives of so many and, as well as being a great responsibility, it is a great source of satisfaction and self-fulfilment."
Sean is under no illusion as to the challenges which lie ahead, "We live in a world which is constantly evolving and the transport industry is no different. We must continuously improve everything we do to remain ahead of the pack. In committing ourselves to the Journey to Excellence programme, our customers are assured that they are receiving the highest level of service at the most competitive rates. Our recent investment in a state of the art software solution has automated every process within the business and will introduce efficiencies which will benefit all our stakeholders "
When not working, Seán is a keen golfer and also functions as an ATM for his three grown-up children.
Gerard Robinson
Gerard, a graduate of University College Galway (NUIG) and University of Ulster, Coleraine, is also a founder and director of the Company. He has held various senior roles in Ireland for a UK based courier company. Thereafter, he opened his first company which became the springboard for Data Dispatch when he and his brother, Seán, started the business in June 1998. He is responsible for the on-going Business Development, Administrative and Finance functions within the Company.
When asked about his career, Gerard, singles out one job in particular. "On the day of the Omagh bombing I contacted the Blood Transfusion Service and offered our help. Within a short time I was on the road to Omagh in a Transit van loaded with blood. When I arrived at the hospital, staff wasted no time in getting the much awaited cargo to those in need. Even after all these years, what I witnessed that night has never left me. When I look back over my career I am proud that Data Dispatch played such a pivotal role in helping so many people. The letters of thanks and commendation we received afterwards still proudly hang on my office wall. Since then we have managed to secure contracts with the hospitals in the greater Belfast area and my experiences of that night illustrates the importance of what we do. It really is a great honour to play such an important and critical part in helping to care for others. In delivering life saving medicines and bloods we have taken a zero tolerance approach to error and we have applied this culture to every facet of the business. Simply, our approach to everything we do is, 'Get it right, first time, all the time.' The fact that we are an ISO 9001 Quality Assured Firm reflects our commitment to constantly getting it right for our customers."
Gerard is upbeat about the future, "Over the years the Company has had to meet many challenges head on. We have constantly grown the business through engineering innovative and flexible solutions to reflect the needs of a changing market. We have a committed and dedicated team who are focused on consistently providing the highest standard of service. We have built our business on service and we will continue to grow our business on service. It really is that simple."
When he is not working Gerard is a passionate Antrim GAA supporter which, if nothing else, goes to prove that he has a sense of humour.
Copyright 2022 Data Dispatch Ltd