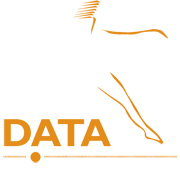 Data Dispatch Ltd
The Ultimate Courier Solution
About
Established in Belfast in 1998, Data Dispatch is the largest, same day express courier company in Belfast. It has maintained its position as the local market leader through an uncompromising and single-minded commitment to consistently providing the highest standard of service. This undertaking is epitomised by the fact that the Company is an ISO 9001 quality assured firm. As no two customer's needs are the same, Data Dispatch tailors it service to ensure that each client's specific needs are not only met but surpassed. Therefore, each customer is assured of a world class service from the local market leader.
In addition to providing courier services, the Company has developed into a dynamic and exciting, business which supplies a broad range of transport and logistical services for its customers. Businesses don't work on a 9-5 basis and neither does Data Dispatch. The company provides a comprehensive out of hours service 365 24/7.
As Belfast's largest, same day express courier company, Data Dispatch boasts an extensive fleet of vehicles, which includes motorcycles and all sizes of vans and lorries. This fleet not only ensures that all clients enjoy a prompt and reliable service but that any size of consignment can be professionally handled.
It is a particular source of pride for the Company that its peers within the industry have recognised its high standards of professionalism and service excellence when they have voted Data Dispatch Irish Courier Company of the Year for three consecutive years.
Copyright 2022 Data Dispatch Ltd